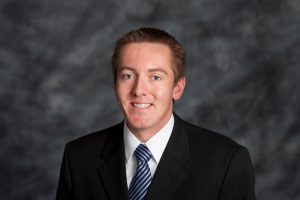 Griffin H. Bridgers
Member
gbridgers@hutchinslaw.com
Griffin's practice encompasses all areas of private wealth and family business. In addition to estate planning and estate administration, Griffin has specialized experience in taxation, asset protection, executive compensation, employee benefits, qualified and non-qualified retirement plans, nonprofit organizations, mergers and acquisitions, business transactions, franchising, and commercial contracts.
Education plays a significant role in Griffin's practice. For a large part of his career, Griffin has served as an adjunct professor, educating financial professionals on the nuances of estate planning and taxation.
Griffin also frequently delivers lectures to trade groups and organizations on estate planning and asset protection planning.
Griffin has assisted numerous closely-held and family businesses, and nonprofit organizations, with their planning, succession, and liquidity needs in a variety of industries including tech, restaurant and retail, healthcare, manufacturing, construction, real estate, financial services, consulting, and professional staffing.
Griffin H. Bridgers
Education and Credentials
LL.M. in Taxation, 2009, New York University School of Law
J.D., 2008, Cumberland School of Law, Samford University
B.B.A. in Real Estate, 2003, University of Memphis
Admitted
Memberships
American Bar Association, 2017-18 Vice-Chair of the Tax Section of the Young Lawyer's Division
Colorado Bar Association
Arapahoe County Bar Association
Publications and Features
Proposed Valuation Regulations May Affect Real Estate Entities, COLORADO REAL ESTATE JOURNAL (Jan. 2017)
Multi-State Issues when Appointing Guardians for Minors, 43 THE COLORADO LAWYER 11 (Nov. 2014)
Featured in The Challenge for Estate Attorneys is Getting People to Take Action, Denver Business Journal: The Law Book (Danielle Ivanovich, April 7, 2017)
Quoted in What Happens to Unused Vacation Time?, Fingercheck.com Blog (Katherine Muniz, May 9, 2016)
Quoted in Transitioning a Family Business: How to Do It and Keep the Family Intact, Businessing Magazine (Christina DeBusk, July 20, 2016)